Join us in-person or online for worship!
Reservations are required for in-person worship
Watch this video for a tutorial on how to use our online reservation system
If you can't join us live,
click HERE for a replay
(available shortly after the service concludes)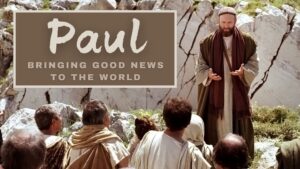 Our Current Sermon Series:
"Paul"
The tomb is empty and Jesus has ascended into heaven. What's next for Jesus' followers? Join us as we look at some essential aspects of life in community that the early church developed as they sought to continue Jesus' mission in the world.
Need some musical inspiration?
Our Mission is to "Grow love in ourselves, our families, our community,and in the world, so that more people will know and follow the way of Jesus."