Welcome
Whether you are looking for a new church home or simply visiting the Dublin area, we welcome you to Indian Run!
We know it can be a little intimidating to walk into a new place filled with people you don't know, but we hope that the information below help will put you at ease. Please know that a friendly face will be at the door to greet you and it is our
prayer that you will feel Indian Run's "radical hospitality" during your visit. We look forward to meeting you this Sunday!
A WEL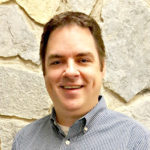 COME FROM THE PASTOR
Welcome to Indian Run! As you get to
know our church, I pray that you will find it to be a place where you can come to know and follow the way of Jesus. I look forward to connecting with you on the journey.
SUNDAY WORSHIP TIMES
9:30am – Traditional Service
10:30am – Fellowship Brunch
11:00am – Contemporary Service
Professional nursery care and a variety of Christian education classes are available for children
to adults during each service.
Holy Communion is served the first Sunday of every month
during the worship services
Learn More About Indian Run
It is our hope that the information found at the links below will answer any questions you may have and will help you to feel more comfortable during your first visit. We invite you to look over the rest of the site to learn more about the life of Indian Run. If you have additional questions, would like to take a tour of the church, or would like to schedule a conversation with the pastor, please contact the church office.
-CLICK TO LEARN MORE –
Indian Run
United Methodist Church
6305 Brand Road
Dublin, OH 43016
Office Phone: 614-889-7728
Fax: 614-889-8305