Then I heard the voice of the Lord saying,
"Whom shall I send? And who will go for us?" And I said, "Here am I. Send me!"
Isaiah 6:8 NIV
From collecting food for our local friends in need or helping to broaden awareness of hunger around the globe, Indian Run is committed to sharing God's love with others through missions. Learn more about the key missions Indian Run supports and discover where you are called to serve.

Hilliard Adopt-A-House is a non-profit, public charity located in the northwest suburbs of the Greater Columbus, Ohio area, whose mission is to bring affordable housing to economically disadvantaged families, most commonly in partnership with Habitat for Humanity-MidOhio. As one of five partner churches, Indian Run provides volunteers on Wednesday's and Saturday's and also takes turns providing lunches for the work crew.
Since 1981, the Good Works vision has been to create and sustain a COMMUNITY OF HOPE with and for people who are struggling with poverty and homelessness in rural Appalachia by helping to make connections with people, programs, services and opportunities in our community. Indian Run participates in the annual Walk for the Homeless.
Appalachia Service Project (ASP) is a Christian ministry, open to all people, that inspires hope and service through volunteer home repair in Central Appalachia. Indian Run sends a team of students and adults for a week each summer to help make home warmer, safer and drier.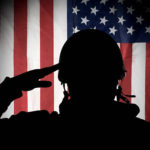 In addition to military care packages and donations for veterans at the Veterans Hospital in Cincinnati, Indian Run also supports the Biblesticks Outreach Program and the Folds of Honor Foundation. A list of currently deployed members of our congregation is posted on the Military Bulletin Board in Fellowship Hall, if you would like to send them a card or note.