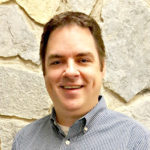 Lead Pastor:
Rev. Jeff Allen
Pastor Jeff is a native of Central Ohio. He Grew up in Upper Arlington before attending the Ohio State University where he received a marketing degree. After several years in technology sales, Jeff answered God's call to ministry. He received his Masters of Divinity from the Methodist Theological School of Ohio in 2007 and has served churches in Hilliard, Clintonville, and Springfield. He and his wife, Sandi have twin sons, Robert and Luke. Jeff was appointed to Indian Run in July 2016.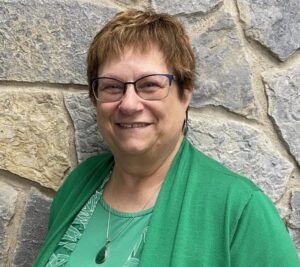 Pastor of Congregational Care:
Rev. Lynn Pease
Lynn has a long history with Indian Run. She and her husband Sherm joined the church in the mid-1980's. Lynn was active in our music ministries from the beginning of her time with us and served on our staff as Director of Music Ministry from 1996-2003. She was also part of the team that started the contemporary service and praise team during that time. Through Indian Run's ministries, Lynn experienced and answered God's call to ordained ministry and was ordained as a Deacon in 2003. She served as a chaplain at Children's Hospital for 15 years before returning to Indian Run.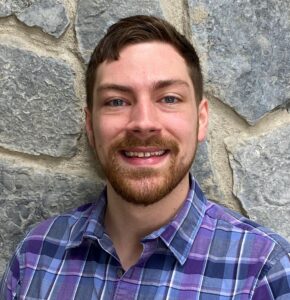 Director of Adult Discipleship:
Russell Almand
Walking alongside people in the journey of spiritual formation and discipleship always warms Russell's heart. Growing up just outside Atlanta, Georgia, Russell knew Christ at a young age and quickly developed a heart for people. Throughout his ministry journey, Russell served in churches from Wisconsin to Tennessee and finally to Texas where he received a Master of Theology (ThM) from Dallas Theological Seminary. Russell enjoys volleyball, trying new coffee shops, and baking desserts for anyone who might enjoy them. Russell joined the team in August 2022.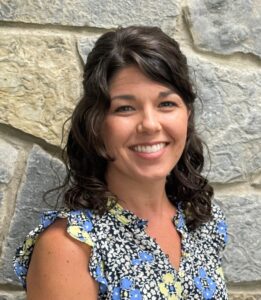 Youth Pastor:
Carrie Schwab
As a young adult Carrie felt a call to ministry with youth, children, and their families. Her greatest joy in ministry has been walking alongside young people as they explore, grow, and live out their faith. Carrie attended Bluffton University and studied Youth Ministry and Psychology. After graduating, Carrie married her husband Tyler and moved to the Washington D.C. area where she attended Wesley Theological Seminary. Carrie has served in a variety of ministry roles, including Director of Youth Ministry, Children's Ministry, and Membership Engagement. She has two children Lily and Owen, loves spending time together and exploring outdoors. Carrie joined our team in August 2021.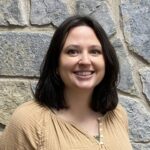 Director of Children's Ministry:
Laura
Rosman
Preschool Director:
Julie Stroup
Julie was born and raised in St Louis, Missouri. She is graduate of Missouri State University, BS in Child and Family Development. Julie married her husband, Steve in 1989 and they have three sons – Michael, Brandon and Justin. Julie joined Indian Run Preschool in January 2002 and become Preschool Director in 2005.
Parents' Morning Out Coordinator:
Jessica Aldin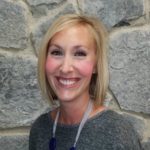 Jessica was born and raised in Granger, Indiana. She graduated from Indiana University with a Bachelor of Science degree in Elementary Education with a reading minor. In addition to teaching elementary-aged students, she also has extensive experience with preschool aged children. She married husband, Ryan in 2004 and for the past several years has enjoyed being a full time mom to her three kids and volunteering in her children's classrooms, as president of Mom's Club, and as a welcome committee chair in several capacities. Jessica joined Indian Run in June 2017.
Office and Building Manager:
Amy Catanella
Born and raised in Indiana, Amy graduated from Purdue University. In 2013, Amy joined the staff of the Indian Run Preschool as a teacher, and a year later joined the church staff as the Director of Children's Ministry. In 2023, she entered a new stage in her ministry at IRUMC by becoming the Office and Building Manager.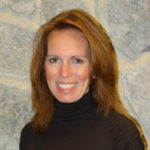 Finance Manager:
Lisa King
Lisa was born in Elyria, Ohio. She graduated from Wittenberg University in 1990 with a BA in Business Administration and Accounting. She married Jim King in 1992 and they have 3 children – Alex, Mackenzie and Colin. She has worked in both public and private accounting and has spent the last 14 years focusing on raising her children while volunteering at her children's schools and the church. Lisa joined the Indian Run staff in July 2012.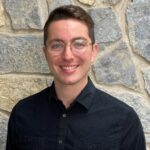 Director of Traditional Music:
Josh Dufford
Josh was born and raised in Pickerington, Ohio. He holds a bachelor of music education from Otterbein University and a master of music in choral conducting from Bowling Green State University where he held a choral assistantship during his studies. Josh has taught music in grades K-12 throughout Ohio and now co-teaches choir at Hilliard Davidson High School. In addition to his roles at Indian Run UMC and Hilliard Davidson, Josh serves on the board of the Ohio Choral Directors Association as co-chair of the annual High School Honor Choir event.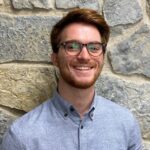 Contemporary Worship Leader:
Nick Baesman
Nick hails from Powell, Ohio. He has been involved in music practically before he could walk. Some of his fondest memories growing up are singing around the piano after dinner with his siblings. Nick has spent many summers in the ministry of Christian youth camps. He was a counselor as well as the worship leader at those camps. He then felt called to take what he learned and apply it to leading the praise band at Indian Run. When he's not at the church he can be seen backpacking in the great outdoors or at home playing a board game with his family.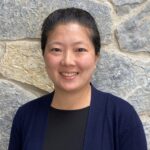 Accompanist: Chien-Wui Wong
Chien-Hui is native Taiwanese and received her Doctoral of Musical Arts in Piano Performance at The Ohio State University. She was the accompanist for Ohio Wesleyan University Choral Art Society and now serves as the Pianist during our traditional service.