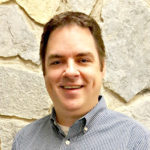 Rev. Jeff Allen, Lead Pastor
Pastor Jeff is a native of Central Ohio. He Grew up in Upper Arlington before attending the Ohio State University where he received a marketing degree. After several years in technology sales, Jeff answered God's call to ministry. He received his Masters of Divinity from the Methodist Theological School of Ohio in 2007 and has served churches in Hilliard, Clintonville and Springfield. He and his wife, Sandi have twin sons, Robert and Luke. Jeff was appointed to Indian Run in July 2016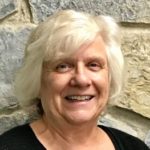 Rev. Phyllis Fetzer, Pastor of Congregational Care
Phyllis an ordained elder in The United Methodist
Church who discerned her call to ministry later in life (in her 50's). She graduated from seminary in 2008 and has served three congregations. She is retiring from full-time ministry but
is eager to continue serving in ministry, sharing God's love and care. She enjoys reading, bicycling, and walking in Metro parks. Her husband died from cancer in 1996. She has one grown son, Andrew, who lives in Bexley and who loves all things mechanical.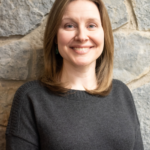 Andrea Laux, Director of Adult Discipleship
Andrea has been a part of the Indian Run family for several years and joined the staff in 2018. She earned her seminary degree from Boston University School of Theology and has served in a variety of ministry roles, including Coordinator of Youth Ministry in Concord, Massachusetts, Director of Christian Education in Lexington, Massachusetts, and Campus Minister at Bowling Green State University. Andrea enjoys reading and discussing books, travelling, and spending time with family and friends. She lives in Dublin with her husband, Ben Beckwith, and their two children, Johannes and Isabelle.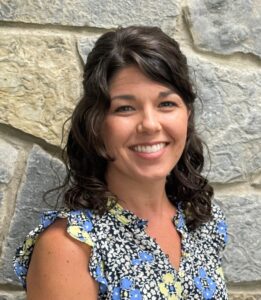 Carrie Schwab, Youth Pastor
As a young adult Carrie

felt

a call to ministry with youth, children, and their families. Her greatest joy in ministry has been walking alongside young people as they explore, grow, and live out their faith. Carrie attended Bluffton University and studied Youth Ministry and Psychology. After graduating, Carrie married her husband Tyler and moved to the Washington D.C. area where she attended Wesley Theological Seminary. Carrie has served in a variety of ministry roles, including Director of Youth Ministry, Children's Ministry, and Membership Engagement. She has two children Lily and Owen, loves spending time together and exploring outdoors. Carrie joined our team in August 2021.
Amy Catanella, Director of Children's Ministry
Amy graduated from Purdue University. Amy has been on the staff of the Indian Run Preschool as a teacher since 2013 and she joined the Indian Run church staff in September 2014 as the Director of Children's Ministry.
Julie Stroup, Preschool Director
Julie was born and raised in St Louis, Missouri. She is graduate of Missouri State University, BS in Child and Family Development. Julie married her husband, Steve in 1989 and they have three sons – Michael, Brandon and Justin. Julie joined Indian Run Preschool in January 2002 and become Preschool Director in 2005.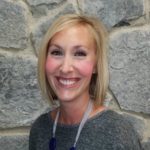 Jessica Aldin, Parents' Morning Out Coordinator
Jessica was born and raised in Granger, Indiana. She graduated from Indiana University with a Bachelor of Science degree in Elementary Education with a reading minor. In addition to teaching elementary-aged students, she also has extensive experience with preschool aged children. She married husband, Ryan in 2004 and for the past several years has enjoyed being a full time mom to her three kids and volunteering in her children's classrooms, as president of Mom's Club, and as a welcome committee chair in several capacities. Jessica joined Indian Run in June 2017.
Cindy Danko-Southey, Facilities and Office Manager
Cindy was born and raised in Toledo, Ohio and moved to Dublin in 2012. She has held many interesting positions in her work life, working for 12 years as a florist, an event and wedding planner, a concierge at a new hotel in downtown Columbus, an estate manager; and most recently, a personal assistant. She actively volunteers in the community and enjoys traveling, sports and board games. Cindy joined the Indian Run staff in November 2017.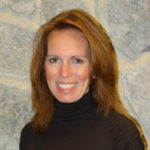 Lisa King, Bookkeeper
Lisa was born in Elyria, Ohio. She graduated from Wittenberg University in 1990 with a BA in Business Administration and Accounting. She married Jim King in 1992 and they have 3 children – Alex, Mackenzie and Colin. She has worked in both public and private accounting and has spent the last 14 years focusing on raising her children while volunteering at her children's schools and the church. Lisa joined the Indian Run staff in July 2012.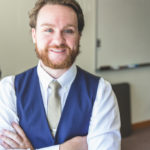 Brady Brennan, Director of Music Ministry
Brady is a 2015 Music Education graduate from Capital University and teaches middle school choir and drama in Canal Winchester. His wife of one year, Deborah, works as a music teacher at Columbus School for Girls. Brady's interests outside of his faith and music mostly include sporting activities: football, golf, soccer, and basketball being of primary interest. In his role as Director of Traditional Music, Brady will be responsible for leading our Capella Choir and the Celebration Ringers bell choir.