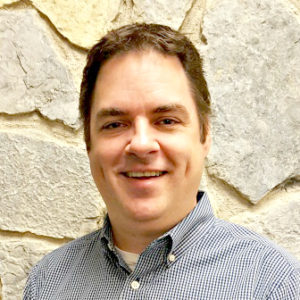 Rev. Jeff Allen, Lead Pastor
Pastor Jeff is a native of Central Ohio. He Grew up in Upper Arlington before attending the Ohio State University where he received a marketing degree. After several years in technology sales, Jeff answered God's call to ministry. He received his Masters of Divinity from the Methodist Theological School of Ohio in 2007 and has served churches in Hilliard, Clintonville and Springfield. He and his wife, Sandi have twin sons, Robert and Luke. Jeff was appointed to Indian Run in July 2016
Mary Beth Dever
, Office Manager
Mary Beth was born and raised in Wheelersburg, Ohio. She received a BA from Penn State University in Communications and an MBA from Oho University. She spent 30 years in the healthcare industry and enjoys reading, is an avid college football fan -"Roll Tide!" and loves animals. Mary Beth joined Indian Run in May 2017.
Alice Gulker, Director of Care Ministries
Alice was born and raised in Western Iowa. She received two degrees from Ohio State University, a BA in Political Science and a Masters in Social Work with a Clinical Emphasis. She has retired from a career as a therapist in community mental health. Alice's husband, Allan, died in September, 2005. Although a widow, Alice has a large family, including fifteen grandchildren. Alice joined the Indian Run staff in September 2007.
Lisa Cotter, Director of Welcoming & Connecting Ministries
Lisa was born and raised in Central Ohio. She graduated with a BA in Medical Technology from The Ohio State University in 1989 and also has training from Capital University in Biology. Lisa joined IRUMC in 2004 as a preschool teacher. She and her family recently returned to the Dublin community after nearly four years of employment in Switzerland. Lisa describes her spiritual gifts as "teaching" and "discernment". Her best quality is a love for people and a passion for Christ. She is married to Sean and they have two daughters – Anna and Erin. Lisa joined the Indian Run staff in December 2013.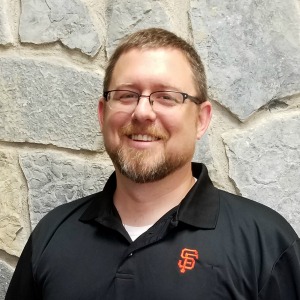 Nick Mastin, Youth Pastor

Nick grew up in the Central Valley of California. He received his bachelors in Child Development Programs and Administration from California State University Stanislaus and his Masters of Divinity from San Francisco Theological Seminary. Nick has worked with youth in camp ministry in California and Colorado. He has developed youth ministries in Turlock, Novato, and Ripon California. He enjoys being the father to his son, Robert. Nick relocated to the Dublin area and joined the Indian Run staff in June 2017.
Amy Catanella, Director of Children's Ministry
Amy was born and raised in Northem Indiana and graduated from Purdue University with a Bachelor of Science in Retail Management from the school of Consumer and Family Science. Married to husband, Jason, they moved to Ohio in 2009. They have four children – Luke, Olivia, Evan, and Ava. Amy has been on the staff of the Indian Run Preschool as a teacher for the three-year old classes since 2013 and she joined the Indian Run staff in September 2014.
Michelle Liening, Director of Youth Ministry
Michelle was raised in the very small town of New Knoxville, Ohio. She started her college career at Wright State University in Dayton, Ohio and later graduated from The University of Southern Indiana in Evansville, IN with a BS in Accounting. She was married to Greg in 2003 and enjoys life with her two children – Morgan and Grady. Michelle joined the Indian Run staff in June 2011.
Wendy Marino, Director of Digital Communications
Wendy was born and raised in Guernsey County, Ohio and graduated with a degree in Applied Business – Banking and Finance from Jefferson Technical College in Steubenville, Ohio. After living in Pittsburgh and Seattle, she moved back to Powell where she lives with the light of her life, daughter Alyssa. After several years of volunteering at the church, Wendy joined the Indian Run staff in February 2011.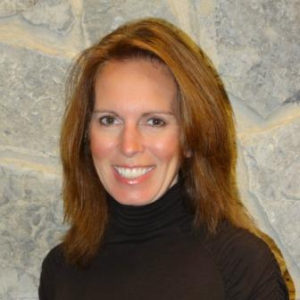 Lisa King, Bookkeeper
Lisa was born in Elyria, Ohio. She graduated from Wittenberg University in 1990 with a BA in Business Administration and Accounting. She married Jim King in 1992 and they have 3 children – Alex, Mackenzie and Colin. She has worked in both public and private accounting and has spent the last 14 years focusing on raising her children while volunteering at her children's schools and the church. Lisa joined the Indian Run staff in July 2012.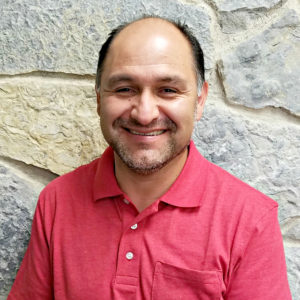 José Manriquez, Building Manager
José was born in Hidalgo, Mexico, north of Mexico City. He moved to the United States with his father to San Jose, California in 1990 and moved to Dublin in 1995. He worked for 3 years at the Muirfield Country Club in Grounds Maintenance and for 18 years at the Columbus School for Girls as the Athletic Fields and Maintenance Assistant Manager. José and wife, Veronica have two children, Luis and Daniela. His favorite sport is soccer. José joined Indian Run in May 2017.
Dr. Amy Chivington, Director of Traditional Music
Amy earned a BME from Otterbein and a MA and PhD from The Ohio State University. She founded and conducted Kinderchor (Children's Choir). She is the Director of Music Education in the Department of Music at Otterbein University in Westerville, Ohio. (An historic United Methodist School). Amy and her husband reside in Lewis Center and are grandparents to seven wonderful children. Son Eric, daughter-in-law Jackie and grandchildren (Ivan, Kate, Lucy and Caseyg) live in Worthington. Daughter Emizlfiigon-in-law Greg, and grandchildren (Mack, Jacob, Julia and Gavin) live in Powell. Amy joined the Indian Run staff in June 2013.
Cathy Linch, Organist / Accompanist & Handbell Director
Cathy was raised in Southern Ohio and graduated from Belpre High School. She has been involved in church music since her teens and after working as a Radiologic Technologist for several years, pursued her passion and acquired certification in Church Music through the Presbyterian Church USA. Due to several career moves with her husband (Bob), Cathy and their 2 daughters (Marlo & Meridith) have lived in six different states (where Cathy was blessed to have a church position at each location) before returning back to Ohio. She has been with Indian Run since 2011.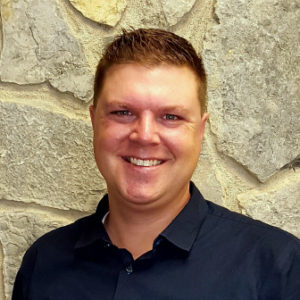 Jacob Banker, Director of Contemporary Worship
Jacob is a native of the West Coast spending most of his life in California. He is a graduate from Northwest University in Kirkland, WA with a BA in Pastoral Ministries. He has held many positions of full-time pastoral and music ministry, which have brought him opportunities to lead worship With many artists such as Lincoln Brewster, Tommy Walker, Paul Colman, Nick Vujicic and Dr. Jack Hayford. He has a passion or authentic worship experiences through contemporary music. Jacob and his wife, Disa (who grew up at Indian Run UMC) moved to the Columbus area in June 2014 and live with their spoiled dogs, Archie and Eddie. He served as Interim Director of Contemporary Music and joined the staff in February 2017.
Amy Gadd, Director of Worship Media
Amy was born and raised in Cincinnati, Ohio and moved to Columbus to attend Otterbein University. She graduated in 2015 with a Bachelor of Arts in Music, concentrating in Composition and Theory, and also obtained a minor in Audio Production. In her spare time, she likes to play songs on her ukulele and record them. She has a beagle named Moz and a beta fish named Debuswimmy. Amy joined the Indian Run staff in January 2016.
Ann Mytinger, Director of Parents' Morning Out
Ann was born and raised in central Pennsylvania. She graduated from Roanoke College in 2001 with a Bachelor's of Science degree in Elementary Education and Physical Education and Health. She moved to Dublin, Ohio in 2012 with her husband and three daughters – Bella, Samantha, and Emma. In addition to Parents' Morning Out, she also enjoys teaching at the Indian Run Preschool. Ann joined the Indian Run staff in August of 2014.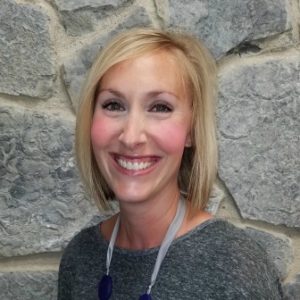 Jessica Aldin, Parents' Morning Out Coordinator

Jessica was born and raised in Granger, Indiana. She graduated from Indiana University with a Bachelor of Science degree in Elementary Education with a reading minor. After graduating from Indiana University, Jessica taught in Australia and has taught grades 2 – 5 in both public and parochial schools. In addition to teaching elementary-aged students, she also has extensive experience with preschool aged children. She married husband, Ryan in 2004 and for the past several years has enjoyed being a full time mom to her three kids and volunteering in her children's classrooms, as president of Mom's Club, and as a welcome committee chair in several capacities. Jessica joined Indian Run in June 2017.
Julie Stroup, Preschool Director
Julie was born and raised in St Louis, Missouri. She is graduate of Missouri State University, BS in Child and Family Development. Julie married her husband, Steve in 1989 and they have three sons – Michael, Brandon and Justin. The Stroup family has been in Dublin, Ohio since 1998 and enjoy the wonderful family community they call home! Julie joined Indian Run Preschool in January 2002 and become Preschool Director in 2005.