Indian Run offers two Sunday services to give you a choice of worship experiences. The 9:30am Traditional Worship Service includes traditional hymns, organ music, choir, multiple scripture readings, and has a more traditional feel. The 11am Contemporary Worship Service includes contemporary praise and worship favorites led by the praise team with piano, guitars, etc. and has a more relaxed feel. The sermon series message is the same at both services.
CURRENT SERMON SERIES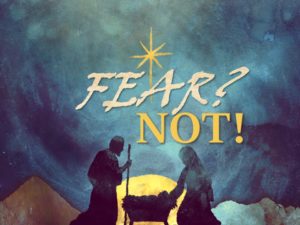 Join us this Advent season as we consider the fears we face in life and how our faith impacts those fears during our "Fear? Not!" sermon series.
SUNDAY WORSHIP TIMES
9:30am – Traditional Worship
10:30am – Fellowship Brunch
11:00am – Contemporary Worship
Professional nursery care and a variety of Christian education classes are available for children—adults during each service.
Holy Communion is served the first Sunday of every month during the worship services.
Dec 9, 2018

Fear? Not! – Joseph

Dec 2, 2018

Fear? Not! – Elizabeth and Mary

Nov 25, 2018

Abundance, Not Scarcity

Nov 18, 2018

Thankfulness for Our Families

Nov 11, 2018

Remembering to Give Thanks

Nov 4, 2018

Giving Thanks for the Saints

Oct 29, 2018

Restored Witness

Oct 21, 2018

Restored Service

Oct 14, 2018

Restored Gifts

Oct 7, 2018

Restored Presence