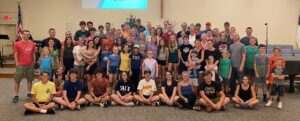 All 6th – 12th grade students and their friends are invited to join us to grow in your faith, connect with others, and live out your faith by serving others.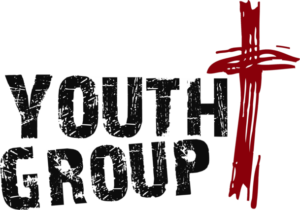 Sunday Nights
Middle School 5:30 – 7:00 pm
High School 6:30 – 8:00 pm
Indian Run's Youth Group, strives to connect students with Christ, the church community, and our community. We gather weekly for high energy fun, a faith lesson, and fellowship.
All students 6th to 12th grade and their guests are welcome!

Christian Education Opportunities
Pre-Teen Sunday School (Grade 4-5) – Sunday 9 am
Middle School Sunday School – Sunday 9 am
High School Bible Study – Wednesday at 7 pm
Fall 2022 Youth Calendar
September
11 – Fall Kick Off – Parent Night, 5:30 – 7:30 pm
18 – Youth Group
25 – Blessing of the Pets Service Project, 4:00 – 6:00 pm
October
2 – Youth Group
9 – Youth Group
13 – Trunk or Treat, 4:00 – 8:00 pm
16 – No Meeting
23 – The Maize at Little Darby Creek, 12:00 – 4:00 pm
30 – Youth Group
November
6 – Friendsgiving, 12:00 – 3:30 pm
13 – Youth Group
20 – Adopt a Family Service Project, 5:30 – 8:00 pm
27 – No Meeting Thanksgiving
December
4 – Interactive Nativity, 3:00 – 5:30 pm
11 – Youth Group
18 – Christmas Caroling & Zoo Lights, 5:00 – 9:00 pm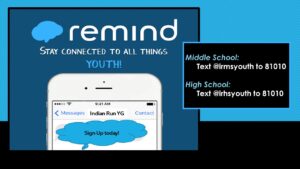 * For all Youth Updates
please subscribe
to our remind text services
Middle School:
Text @irmsyouth to 81010
High School:
Text @irhsyouth to 81010
Questions? Contact Carrie Schwab, Youth Pastor