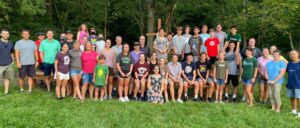 Register for 2022-23 youth group HERE!
At Indian Run, the mission of our Youth Ministry program is to inspire youth to explore, strengthen and celebrate a personal relationship with God through Jesus Christ.
All 6th – 12th grade students and their friends are invited to join us to connect with other students, have fun, worship together and learn about Jesus in real and relative ways!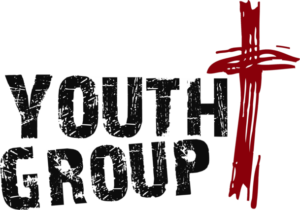 Indian Run's Youth Group, strives to connect students with Christ, the church community, and with other youth interested in exploring their faith. We gather weekly for high energy fun, a faith lesson, and fellowship.
All students and their guests are welcome!
Sunday Nights
Middle School 5:30 – 6:45pm
High School 7:00 – 8:15pm

Confirmation is a nine-month journey during which students will learn about and experience faith in new ways. As a result of their confirmation experience, they will be given the opportunity to claim the name Christian and take personal responsibility for the vows made at their baptism. Pre-registration is required for participation.
Confirmation is offered to students 7th grade and above
Our next Confirmation class will begin in
Summer 2022 Youth Calendar
June
June 4 – 9th Grade Welcome Event
June 5 – 6th Grade Welcome Event

6th Grade Parent Meeting, 12 pm
MS Play Columbus, 1-5 pm

June 13 – 17 – Volunteer at VBS, 8:30 am -12:30 pm
June 17 – Camp Out at Indian Run, 7:30 pm – 9 am
June 22 & 24 – Meal Packing, 9:30 am – 12:45 pm (North West UMC)
June 26 – July 2 – ASP Mission Trip
July
July 10 – Backyard Fellowship, 6-7:30
July 13- Cedar Point, 8:30 am – 9:30 pm
July 17 – Backyard Fellowship, 6-7:30
July 24 – Backyard Fellowship, 6-7:30
July 30 – Canoe Trip, 10:30 am – 3:30 pm
July 31 – Backyard Fellowship, 6-7:30
August
August 7 – UMC District Wide Color Party, 4-6 pm
August 14 – Back to School Bash – 6-7:30 pm
August 21 – Water Night – 6-7:30 pm
August 28 – Ice Cream Sundae Bar – 6-7:30pm
Sept
Sept 11 – Youth Group Kick Off – 6-7:30 pm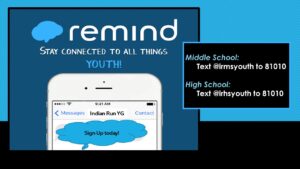 * For all Youth Updates
please subscribe
to our remind text services
Middle School:
Text @irmsyouth to 81010
High School:
Text @irhsyouth to 81010
Questions? Contact Carrie Schwab, Youth Pastor