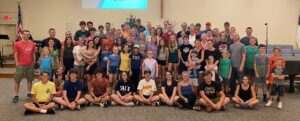 All 6th – 12th grade students are invited to join us to
grow in faith, connect with others, and serve the community.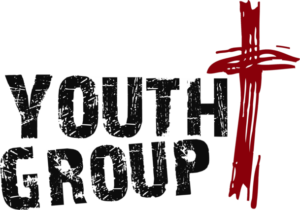 Sunday Nights
Middle School 5:30 – 7:00 pm
High School 6:30 – 8:00 pm
Indian Run's Youth Group strives to connect students with Christ, the church, and our community. We gather weekly for high energy fun, a faith lesson, and fellowship.
All students 6th to 12th grade are welcome!

Christian Education Opportunities
Pre-Teen Sunday School (Grade 4-5) – Sunday 9 am
Middle School Sunday School – Sunday 9 am
High School Bible Study – Wednesday at 7:15 pm
Youth Calendar
May
21 – End of the Year Celebration, 5:30 – 7:30 pm
21 – Grad Recognition in Worship
June
4 – Summer Kickoff Bonfire & Night Games, 7:30 – 9:30 pm 7 – Churchwide Summer Cookout, 6:00 pm
14 – Meal Packing with NW UMC, 9:00 am – 12:00 pm 19 – 23 Vacation Bible School, 9:00 am – 12:00 pm
25 – 30 Senior High Red Bird Mission Trip
25 – Putt Putt Golf, 5:30 – 8:00 pm
July
2 – No Programming July 4th Week
11 – MS Volunteer at Habitat Warehouse, 1:00 – 4:00 pm 13 – HS Volunteer at Habitat Restore Shop, 10:00 am – 1:00 pm
16 – Clippers Game, 4:05 pm
26 – Volunteer at Church for All People, 11:00 am – 2:00 pm
30 – Canoeing, 11:30 am – 4:00 pm
August
6 – District Wide Youth Event, 3:30 – 6:30 pm 12 – One Dublin Back to School Drive, 8:00 am – 1:00 pm 20 – Back to School Bash, 4:00 – 6:00 pm
27 – Youth Group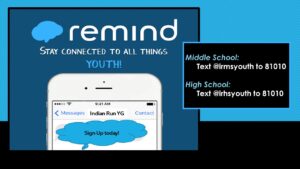 * For all Youth Updates
please subscribe
to our remind text services
Middle School:
Text @irmsyouth to 81010
High School:
Text @irhsyouth to 81010
Questions? Contact Carrie Schwab, Youth Pastor