Join us in-person or online for worship every Sunday!
9:00am – Traditional Service
10:00am – Fellowship Hour
11:00am – Contemporary Service
If you can't join us live, click HERE
for a replay (available shortly after the service concludes)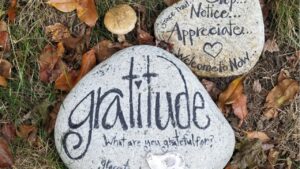 Our Current Sermon Series:
Gratitude is more than a feeling or emotion. Gratitude, at it's best, is a way of life. It's an ongoing practice that shapes our relationships and approach toward living. Join us for our upcoming "Gratitude" sermon series as we explore what true gratitude means and the difference it can make in our lives.
Masks, physical distancing, and reservations are optional. Recognizing that some people still prefer distanced seating, we have reserved a part of the sanctuary for that purpose. If you would like to ensure your seating is physically distanced, click the button below to reserve your seat.
Watch this video for a tutorial on how to use our online reservation system
Need some musical inspiration?
Our Mission is to "Grow love in ourselves, our families, our community,and in the world, so that more people will know and follow the way of Jesus."