Indian Run offers two Sunday services to give you a choice of worship experiences. The 9:30am Traditional Worship Service includes traditional hymns, organ music, choir, multiple scripture readings, and has a more traditional feel. The 11am Contemporary Worship Service includes contemporary praise and worship favorites led by the praise team with piano, guitars, etc. and has a more relaxed feel. The sermon series message is the same at both services.
CURRENT SERMON SERIES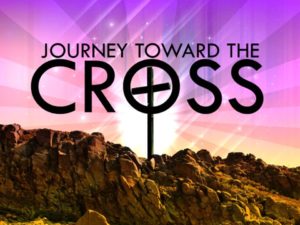 Journey with us as the Gospel of Luke comes to a close and hear the Stories of Jesus in his final days. We hope you'll join us as we seek a deeper understanding of Jesus and how to follow him.
The series will also include a Pastor's Bible Study where we'll discuss the passages from Luke that will be discussed in upcoming sermons. The studies are at 7pm on the following dates:
March 17: Luke, Chapters 20-21
March 31: Luke, Chapters 22-23
April 14: Luke, Chapter 24
SUNDAY WORSHIP TIMES
9:30am – Traditional Worship
10:30am – Fellowship Brunch
11:00am – Contemporary Worship
Professional nursery care and a variety of Christian education classes are available for children—adults during each service.
Holy Communion is served the first Sunday of every month during the worship services.
Mar 8, 2020

How's Your Investment

Mar 1, 2020

It's Not About You

Feb 23, 2020

Getting and Spending

Feb 16, 2020

Grumbling or Celebration

Feb 9, 2020

Humility and Hospitality

Feb 2, 2020

Why

Jan 26, 2020

An Alternative to Worrying

Jan 19, 2020

From the Inside Out

Jan 12, 2020

Jesus' Baptism and Genealogy

Jan 5, 2020

John the Baptist