Indian Run offers two Sunday services to give you a choice of worship experiences. The 9:30am Traditional Worship Service includes traditional hymns, organ music, choir, multiple scripture readings, and has a more traditional feel. The 11am Contemporary Worship Service includes contemporary praise and worship favorites led by the praise team with piano, guitars, etc. and has a more relaxed feel. The sermon series message is the same at both services.
CURRENT SERMON SERIES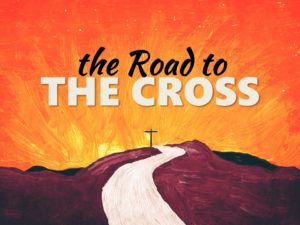 Join us throughout the season of Lent for our sermon series "The Road to the Cross." We'll explore some of the scenes of the last week of Jesus' life before he is crucified.
SUNDAY WORSHIP TIMES
9:30am – Traditional Worship
10:30am – Fellowship Brunch
11:00am – Contemporary Worship
Professional nursery care and a variety of Christian education classes are available for children—adults during each service.
Holy Communion is served the first Sunday of every month during the worship services.
Mar 17, 2019

The Cleansing of the Temple

Mar 11, 2019

The Anointing of Jesus

Mar 3, 2019

A Pastor's Response

Feb 24, 2019

Jesus and the Cost of Discipleship

Feb 17, 2019

Jesus and the Fig Tree

Feb 10, 2019

Jesus and the Gerasene Demoniac

Feb 3, 2019

Reflections on the Haiti Mission Trip

Jan 27, 2019

Practicing What We Teach

Jan 13, 2019

Jesus and Simeon

Jan 6, 2019

Arise, Shine!