Indian Run offers two Sunday services to give you a choice of worship experiences. The 9:30am Traditional Worship Service includes traditional hymns, organ music, choir, multiple scripture readings, and has a more traditional feel. The 11am Contemporary Worship Service includes contemporary praise and worship favorites led by the praise team with piano, guitars, etc. and has a more relaxed feel. The sermon series message is the same at both services.
CURRENT SERMON SERIES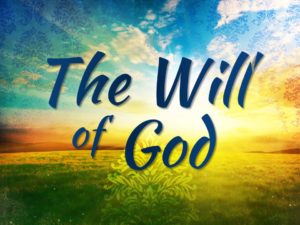 When good things happen, we say "Thanks be to God!" When bad things happen, we wonder "Why did God allow this?" So how should we understand God's role in the events of our lives (good or bad)? Join us in September for a 4-week sermon series on "The Will of God." We'll explore how God's will works in our lives and how to discern what God's will is. Hope to see you in worship!
SUNDAY WORSHIP TIMES
9:30am – Traditional Worship
10:30am – Fellowship Brunch
11:00am – Contemporary Worship
Professional nursery care and a variety of Christian education classes are available for children—adults during each service.
Holy Communion is served the first Sunday of every month during the worship services.
Sep 22, 2017

The Will of God – God's Ultimate Will

Sep 14, 2017

The Will of God – God's Circumstantial Will

Sep 9, 2017

The Will of God – God's Intentional Will

Aug 30, 2017

Summer Sermon – Who Do We Say Jesus Is?

Aug 22, 2017

Summer Sermons: Resisting Evil, Injustice and Oppression

Aug 14, 2017

Summer Sermons – Finding Jesus in Our Difficult Times

Aug 8, 2017

Summer Sermons – Feeding the 5000

Aug 1, 2017

Summer Sermons – Ester's Story

Jul 23, 2017

Summer Sermons – What Moves Us?

Jul 16, 2017

Summer Sermons – Heaven