To help prevent the spread of COVID-19, the Indian Run building and church office will be closed
during the week and on
Sunday mornings until Franklin County returns to Level 2 (orange) status on
Ohio's Public Health Advisory Alert System.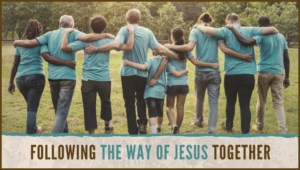 LIVE STREAMING AT 10:00am
Our Current Sermon Series:
In the years following Jesus' resurrection the church came to be known as followers of "the Way." How do we live according to the Way of Jesus in our day? How do we do so together? Join us for worship as we explore how we can follow the Way of Jesus together.
If you can't join us live,
click HERE to watch the replay
(available after the service concludes)
Need some musical inspiration?
Our Mission is to "Grow love in ourselves, our families, our community,and in the world, so that more people will know and follow the way of Jesus."